Introduction about How to use Social Media for Business
Are you also looking for some effective Social Media for Business tricks? Do you want to expand your business on social media? Read this blog, and your vision regarding social media business will be cleared. We will discuss everything you need to know to learn how to use social media platforms for business. Stay tuned, and I hope all your confusion is cleared by the end of this blog.
What is Social Media and How to Use Them?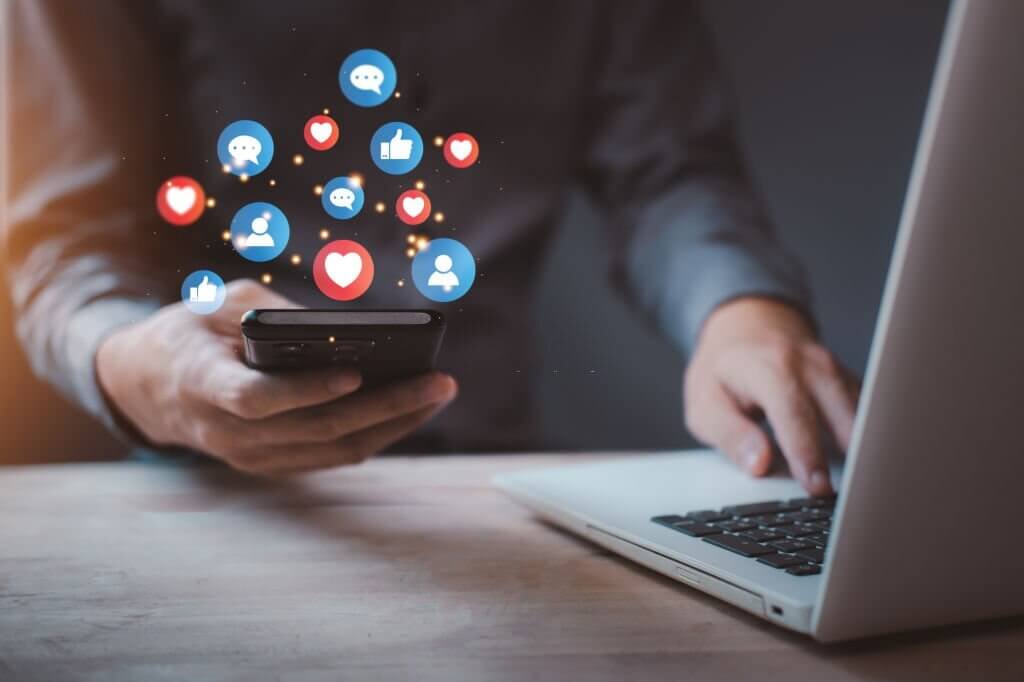 Social media is a platform where you can share your experiences, thoughts, knowledge, talent, and many more things. Many people love sharing content on social media platforms and enjoy sharing everything with their audience. But, did you ever think running a business on social media platforms is possible? Yes, it is! You can quickly run a business and make money with the help of social media. Many such platforms allow you to promote your business and make money from it. Firstly, let's know how to promote your business on each social media platform.
There are different types of social media platforms focusing on different goals. For example, applications like Amazon, Flipkart, Meesho, Zomato, and Swiggy are specially for online businesses and online shopping, so promoting your business on platforms like these is straightforward. You can't be dependent on these applications. If you want to sell your products on these platforms, it is mandatory to have a business already. It is not easy to set up your business or start your business journey with the help of these platforms.
So, if you want to start your business journey with the help of social media, you should take help from platforms like YouTube, Instagram, FaceBook, etc. These platforms will help you expand your business, and many people will get aware of the products that you are selling. These platforms will give you a large audience, and you will also get to know whether people are liking your business idea or not. If you use the ways listed below, these apps will turn into a boon to your business. So, without wasting more time, let's discuss the 7 effective ways to learn how to use Social media for business.
7 Effective Ways of Using Social Media for Business.
Here is the list of 7 effective ways to use social media for business. These ways will help you in promoting your business on social media platforms. Whether you have just started a business or want to expand your online business on platforms like Instagram, Facebook, YouTube, etc., these ways will help you.
1. Keep Posting Consistently: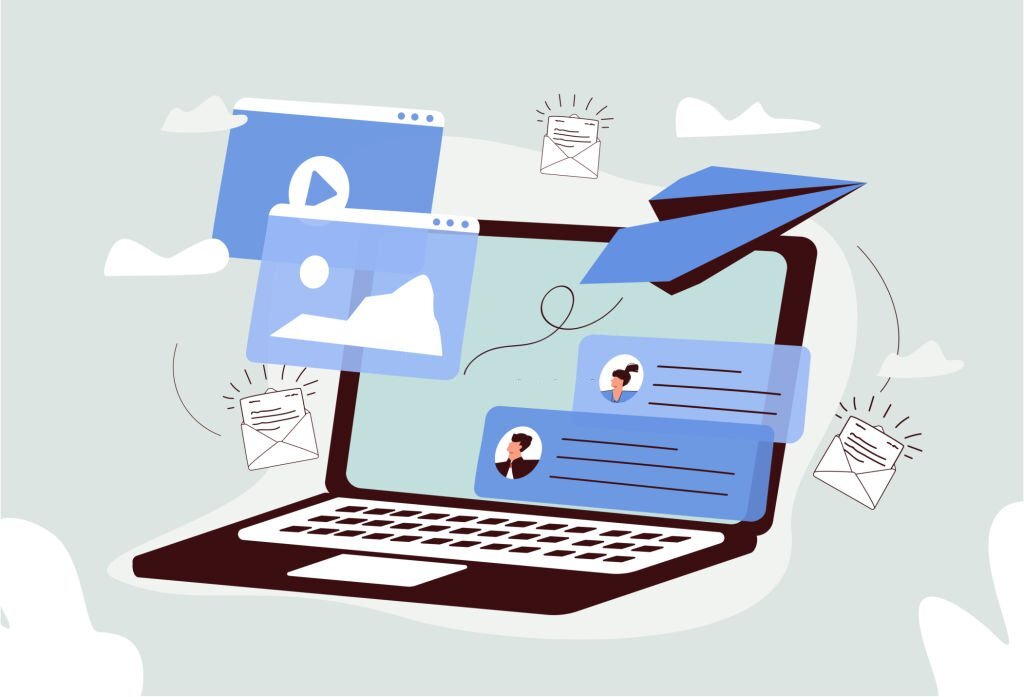 Posting will increase traffic to your feed, and many people will learn about your business. If you don't post consistently, you won't be able to attract the audience to your feed, and you can't promote your business that way. So, keep posting about your business so that many people can know about your business and can buy your products online.
2. Keep Interacting with Your Audience:
Start interacting with your followers regularly so that you can know about their tastes and the thing they are looking for. Their appreciation will motivate you to keep working, and the criticism will also give you an overview of the things you are lacking. So, go and interact with your followers and discover their desires, tastes, and interests. This will help you improve your business, and you can build good relations with your followers, and they will also not switch to any other product once the trust is built.
3. Creatively Represent your Product with the Help of Photos and Videos:
Remember that the audience doesn't like watching the same content every time. You have to come up with new ideas to represent your product so the audience doesn't get bored. This thing will always keep you from going out of the zone, and you will also enjoy this way of promoting your product. You can take references from other pages and create new content for your business.
If you want to advertise your product across all social media platforms without wasting time, we can provide one of the best Social Custom Share Plugins. This plugin can include tweet and Facebook share boxes in your articles, pages, or custom designs. The messages can be easily shared on all social media like Twitter and Facebook.
4. Work with Popular Social Media Influencers: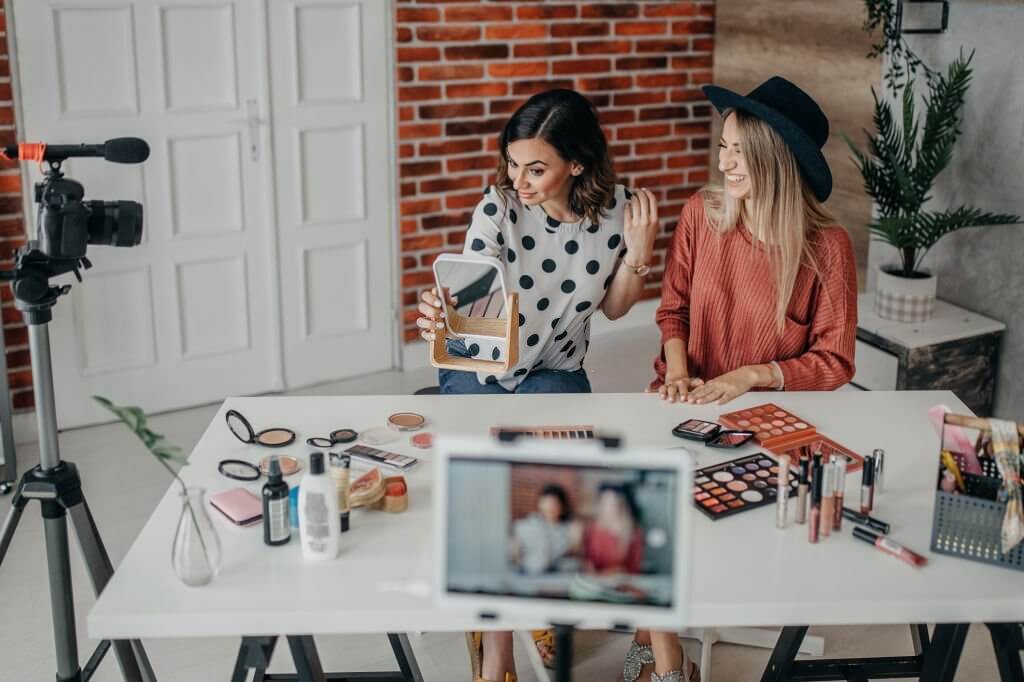 Try to contact some popular influencers and ask them to promote your product in between their videos. If you are getting a few customers, this trick may help. The influencers have millions of followers, and if they promote your business, you will definitely start getting customers. You can also work with brand ambassadors like Kiara Advani, Virat Kohli, Amitabh Bachchan, and many famous actors if you plan to establish a high-standard e-commerce company. This thing will attract more customers to your online business. This is the most important thing to remember if you want to promote your business on social media.
5. Conduct Competitions:
Haven't you seen some popular brands conducting competitions to promote their products? We often see people on social media creatively promoting a particular product. It is because of the competition that the people conduct for their promotion. So, you can also contact people and conduct competitions like this. Another benefit of this trick is that you can give your products as a prize to the winners so that they can use them and if they like it they can give an order in future. So, without wasting more time, promote your business by conducting such competitions.
6. Go Live:
You can conduct live streams to showcase your products whenever any new collection arrives. You can also interact with your followers and ask what they want, which products they like, which products they don't like, etc. You can also know what they expect from you, and then you will learn about their desires. You can also answer the questions asked by your audience and launch your new product live. So, this is another effective way of attracting customers to your business.
7. Advertise Your Products:
You can also film ads and post them on your social media. Advertisement is a tried, tested, old, and excellent source of promotion. Firstly, it was only possible on television, but now you can also publish advertisements on social media to attract customers. If you don't have time to stay active on social media, you can use this way where you have to upload an ad on your channel, and that particular app will promote your ad if you pay for it. This trick is for those who stay busy and need help to promote their business.
These ways will help you in promoting your business on social media. After discussing the ways, it's time to discuss the benefits of running a business on social media.
Benefits of Using Social Media for Business.
Let's discuss the benefits of starting and running your business on social media. There are many benefits of running a business on social media; some are listed below.
A comprehensive source for promoting your business.

It increases brand awareness.

It increases website traffic.

Social media increases sales strategy.

Attracts a wide range of customers to your profile.

You can easily take feedback from customers.

You can go viral if people like your business.

Gives you a chance to interact with celebrities and popular social media influencers.
So these are some benefits of running a business on social media platforms. There are many more benefits of online business, which are listed above. Also, check how To Optimize Your WooCommerce Store For More Sales.
Conclusion
So, these are 7 ways that will help you in promoting your business on various social media platforms. This blog helps you, and you can quickly run your business on social media by taking information from this blog. For more informative blogs, stay tuned to our website, where you will find technical blogs, helpful plugins, html templates, XD templates, and many more.