Best WordPress Donation Plugins That You Can Use For Nonprofits, NGOs, And Charities
WordPress and Plugins? Most persuasive and notable for content creators. WordPress has become the most reliable and pleasant website builder globally, Right? If you have noticed, many influential and reputed brands are using WordPress to manage their business websites.
Do you want to do fundraising for a charity? or do you want to do it for donation? We believe that fundraising should be very smooth and precise. For that, we need the best donation plugin. Well, without the help of plugins, it could be a headache, but don't worry, today we brought some of the donation plugins that will help you do all of these activities with ease.
Here, in this post, we will cover the WordPress plugins for NGOs, Nonprofits, Crowdfunding Projects, Charities, Fundraising, and more serviceable plugins that you can use to collect online donations or funding from businesses and individuals as well.
Let's know more about the charity first, and then go further and catch the plugins.
Nowadays, charity events are getting from social media platforms, mobile apps, and websites. According to the Blackbaudhq fundraising report 2015, more than 4000 nonprofit organization setups raised more than $2.2 Billion just through the internet.
The website is the most affordable and stimulating marketing weapon among all charity platforms, and you can regularly target a global audience.
Therefore, a website can be a fabulous way to crowdfund your generosity.
Now, you wonder who will help you create a website according to my terms and conditions? We understand your concern. But, the truth is you don't need anyone while wordpress is here.
WordPress is a non-profit organization that helps you present your dream business worldwide through free WordPress Themes and plugins.
It's free
It's open-source
It has a massive ecosystem with a bunch of themes and plugins.
As discussed above, a Non-profit charity organization needs a great website, but you need Free WordPress Themes to build a website. With a suitable theme, you can easily compromise and present your vision to collect genuine funds.
What excellently do you need to take donations?
Suppose it's your beginning and new to websites, wordPress, taking donations, themes, payment gateways, etc. Don't worry! We will brief you out with relevant steps that you need to know.
If you already know how to start, you can keep these sections and read further.
Web Hosting: First and foremost, you need an excellent hosting service to host your business websites. Hosting takes your website online. There are numerous hosting services where you can visit and choose the best plan to host your website.
WordPress: Once you get your hosting, you have to install wordpress. WordPress is the world's best content management system, and it allows users to create and manage websites easily. You can make a website by following simple instructions from the installation wizard, and your website is ready to use. Then you just need to add themes and extra customization as per your needs.
WordPress Theme: The theme is an indispensable piece of your website, and it is very sturdy to come up with a prominent theme with all hallmarks. Geek Code Lab is the place where you can kick your concern out of the door. It's the best place to get free plugins, themes, html templates, and many more are on the way. Please visit and try to select the best theme as per your requirements.
WordPress Plugins: The main reason to start this blog is plugins. How can we miss out on this masterpiece? It is the heart of your website. In simple words, plugins manage your unmanageable records. Plugins can extend your functionality by adding some different code without affecting your original theme or website. Your website will become more valuable by adding extra functions using plugins. Visit Geek Code Lab to get all the necessary plugins that are required to build a multi-purpose website.
Payment Gateway: Finally, it would help connect your website with the outer world to process a payment. There are thousands of payment gateway options to manage your payment process. Paypal is one of them. Find other options to concrete your decision.
Top 10 best plugins for taking Contributions
1. Woo Donation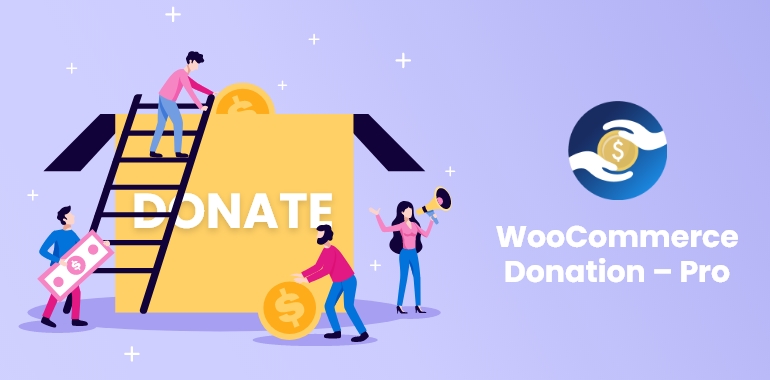 Woo Donation is a well-recognized wordpress donation plugin for taking donations. It's a five-star rating donation plugin with a facility to build multiple donation campaigns at a single time.
This plugin has the functionality to add a donation button on e-commerce sites or in a cart. The means, install and activate this plugin. Now, while you buy something online, if this plugin is activated, the add donation button will arrive while you checkout or go in a cart to make a payment. So, you can add donations there while you are shopping, and this feature makes this tool extraordinary compared to its competitors.
The basic version of Woo Donation is free, and you can get almost every feature you need is the fundamental understanding, but you have to pay add-ons for the Woo Donation Pro version to get extra features.
The pro version is available for just $29, and it is very affordable compared to the other Donation Plugins.
Key Features:
Create multiple donation campaigns.
Every feature is customizable.
Decide min/max donation amount.
Integration is possible with different third-party tools.
You can connect donations anytime, anywhere.
Set description field donation form manually.
The donation button is fully customizable and set wherever you want.
Enable and disable donation buttons manually and have a functionality to put donation buttons on cart and checkout door.
Pros:
Easy to set up and user-friendly for a non-technical person as well.
The basic version is free, and you have to pay just $9 for a pro version.
All necessary features are available in the Woo donation basic version.
Support stripe as a payment gateway.
Support various currencies and languages from around the world.
Easy customer support.
Five-Star rated donation plugin with multiple functionalities.
Cons:
Only support stripe payment gateway.
2.WooCommerce Donation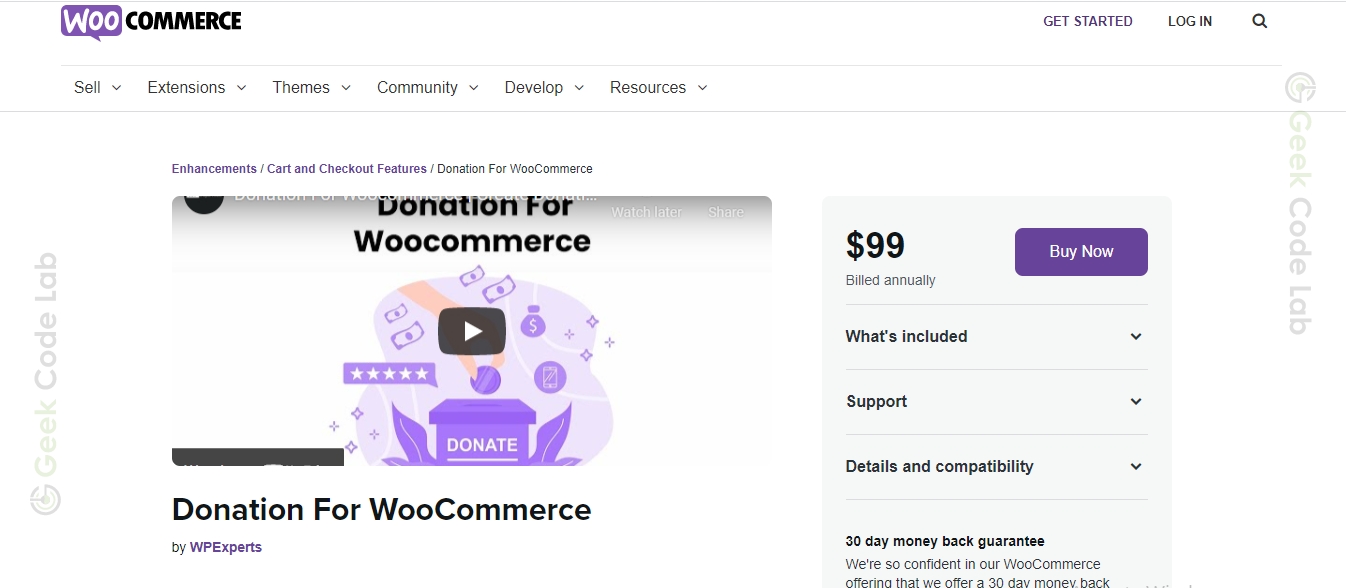 WooCommerce Donation is a famous wordpress plugin or extension. With the help of this extension, users can create several donation campaigns and collect recurring donations per week, month, day. You can set up a predefined donation amount option as well in this tool.
This plugin is a five-star rated plugin because of its functionality and customization. You can customize each, including donation amount, maximum and minimum amount value, and many more.
The plugin has a payment widget option that you can place anywhere on your site using minimal code. It customizable
Key Features:
Collect fast donations with the help of shortcodes and widgets.
Customize min/max donation amount.
Multiple donations campaign.
Designs and style customization.
Get payment in decimal(as low as 0.01).
 You can check donation and metadata statistics.
Get a recurring option payment weekly, monthly, and daily.
Collect donations anytime, anywhere.
Integrate with multiple plugins.
Pros:
lower price
easy to integrate
list of features
Cons:
The initial setup takes more time than others.
Extra add-on plugging costs extras.
3.GiveWP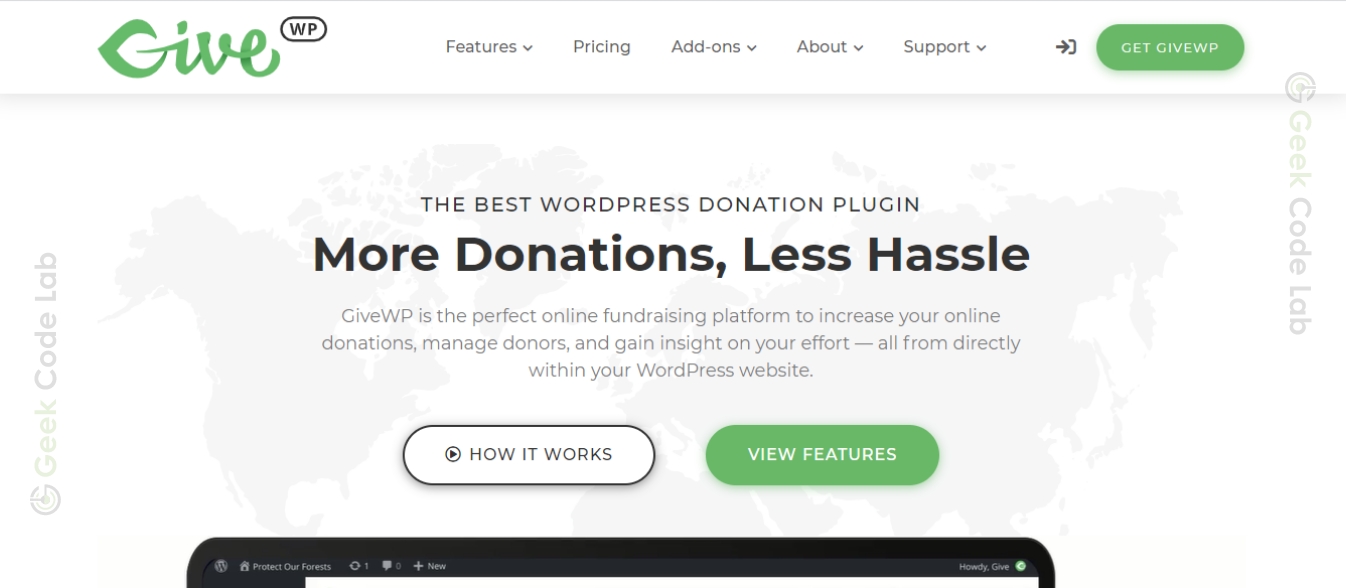 GiveWP is one of the most impressive wordpress donation plugins in the current market. We agree with a recommendation because it is equipped with dozens of features, add-ons, analytics, recurring donation options, goals bar, price setup, multi-payment gateway, and many more, including day by day.
In this tool, you can check donor history and manage it flexibly. After registration, the donor can keep track of their transaction. You can also keep an eye on insights into the donor's movement.
Furthermore, run donation campaigns with other marketing add-ons. Integrate your plugins and keep going. After completing the donation via your donor, you can customize the "Thank You" message for the confirmation mail.
GiveWp is the best choice for your non-profit organization, which will help you to manage your donations.
Key Features:
Analytics and reporting.
Data import and export.
Donations recurring.
Designing and styling options.
Integration with other marketing plugins.
Manage and track donors.
Payment gateway support.
Donors keep track of their contributions.
Pros:
The free plan includes lots of features.
The donor management feature is best rather than others.
Cons:
Expensive for startup nonprofits.
Some add-ons and integrations required a subscription.
4. Charitable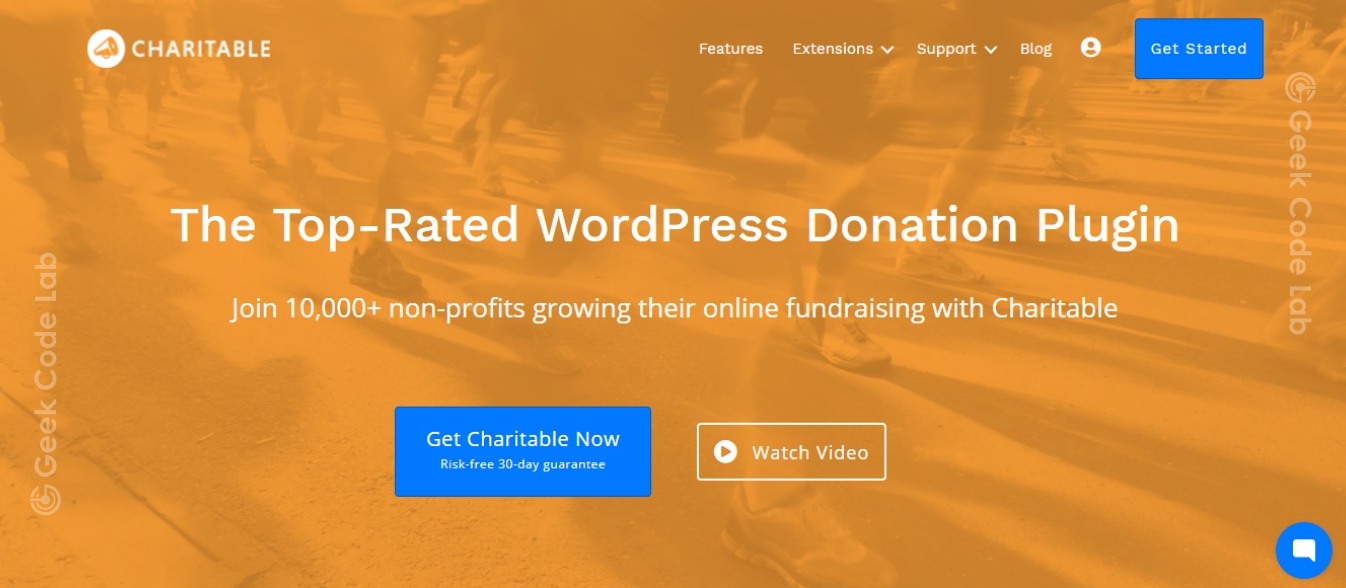 Charitable is a wordpress plugin that accepts donations on your wordpress sites. All features are customizable for users. You can integrate all third-party plugins, which will help you run your campaigns and market your organization. You can email marketing programs as well, like active campaigns, Mailchimp, and many more.
Key Feature:
Unlimited campaigns.
GDPR- ready donation forms.
No transaction fees.
Easy to customize.
Connect email marketing plugins.
Pros:
Setup time is low.
Easy to manage.
User friendly.
Free 30-days trial.
Cons
You have to pay for the basic plan, and it is very costly. You can get only a 30-days trial after registration.
5.PayPal Donations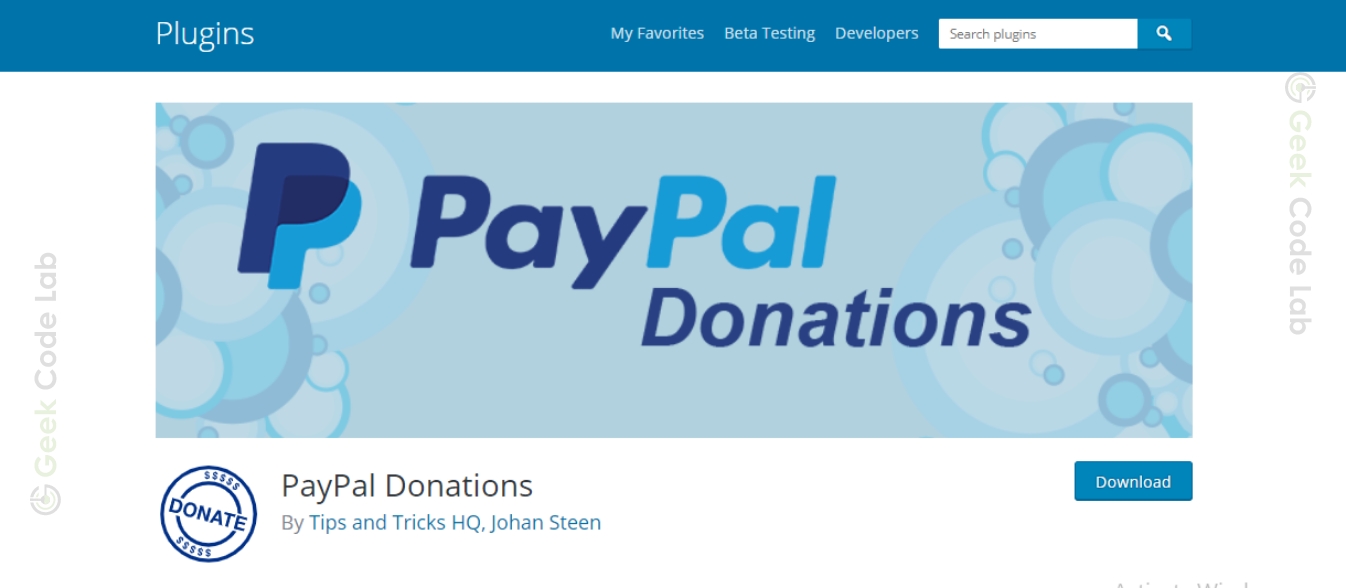 Paypal is a payment gateway and many other functionalities it provides. The donation plugin is one of them. PayPal is a straightforward donation plugin, and you can stick a donation button on your wordpress plugin to operate your donations. In features, you can choose your required currency.
In just a few simple steps, you can set it up. It is elementary to set up and handle.
Key Feature:
You can set up your currency and language, post-purchase page, and localization.
A donation widget is available for fast donation.
Pros:
It is free.
User-friendly.
Simply and easy to install.
Cons:
No other payment gateway allows the only PayPal you have to use for your donations.
Features are limited.
6. Seamless Donations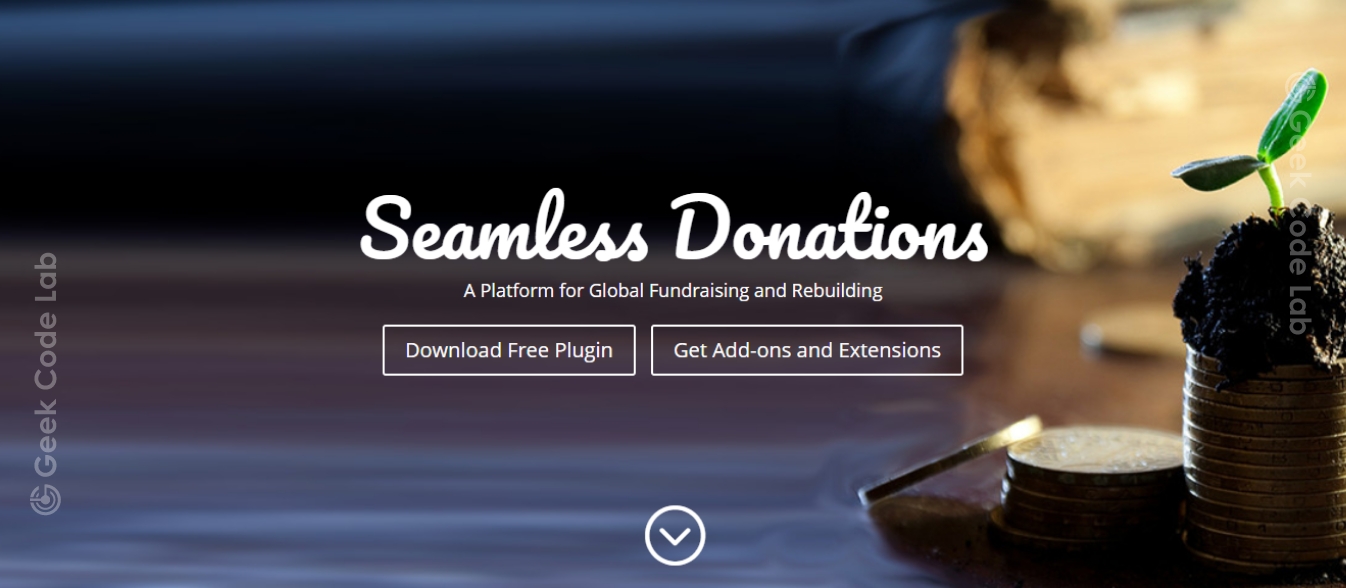 Seamless donation is also a free plugin that allows users to accept donations on their websites. If you are looking for a straightforward and reliable plugin to accept your donations, seamless might fulfil your requirements.
It is straightforward and provides a pre-integrated PayPal and stripe setup, making seamless a unique plugin.
First and foremost, Seamless is free and charges zero platform fees. Donors can make recurring donations, and they can get personalized "Thank You" emails in return.
As we discussed before, it's free to download, but you have to pay add-ons for additional functionalities. Each premium add-on costs $19.95/site. After paying for premiums, you are eligible to access premium responsive donation forms.
Key Features:
It Supports 15 different currencies and seven languages.
Support Paypal and Stripe as a payment gateway.
Donation recurring support.
Customize designs and add free and premium extensions.
Pros:
The basic version is free, and you have to pay for premium versions.
Premium plugins are available at a low cost.
Recurring donation functionality.
Cons:
You have to pay extra for more required features.
7. Smart Donation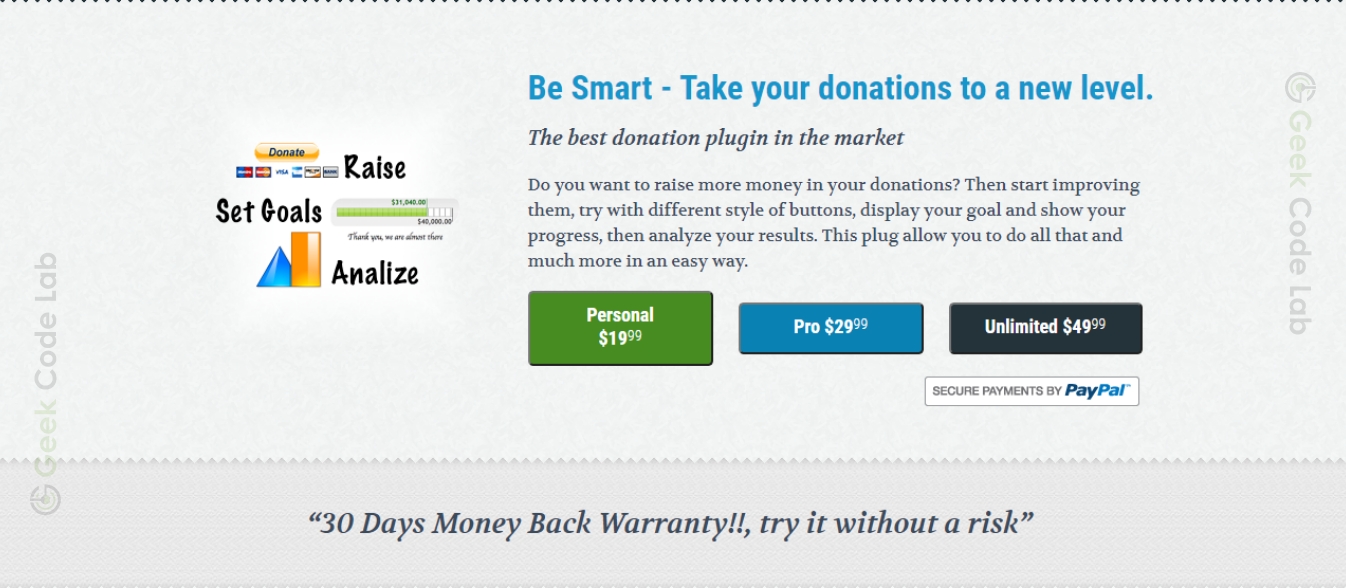 Smart donation is a small plugin that is used to accept donations on your site. The smart donation plugin provides four donation buttons: goal meters, recurring payments, an analytics dashboard, and a donation wall. Furthermore, it supports PayPal only.
The smart donation plugin is an excellent choice if you own a small nonprofit organization. You can replace the missing features by integrating some extra plugins and themes.
Key Features:
Support PayPal.
Overall four types of donation buttons.
Fully Analytics dashboard.
You can create a donation "Wall" or leaderboard.
Show progress by setting up goals and encouraging donors.
Pros:
Easy to use and affordable compared to their competitors.
Pay in one shot. No monthly payment is required.
Recurring donations.
Cons:
Only PayPal supported
features are limited and customized.
8. Doner Box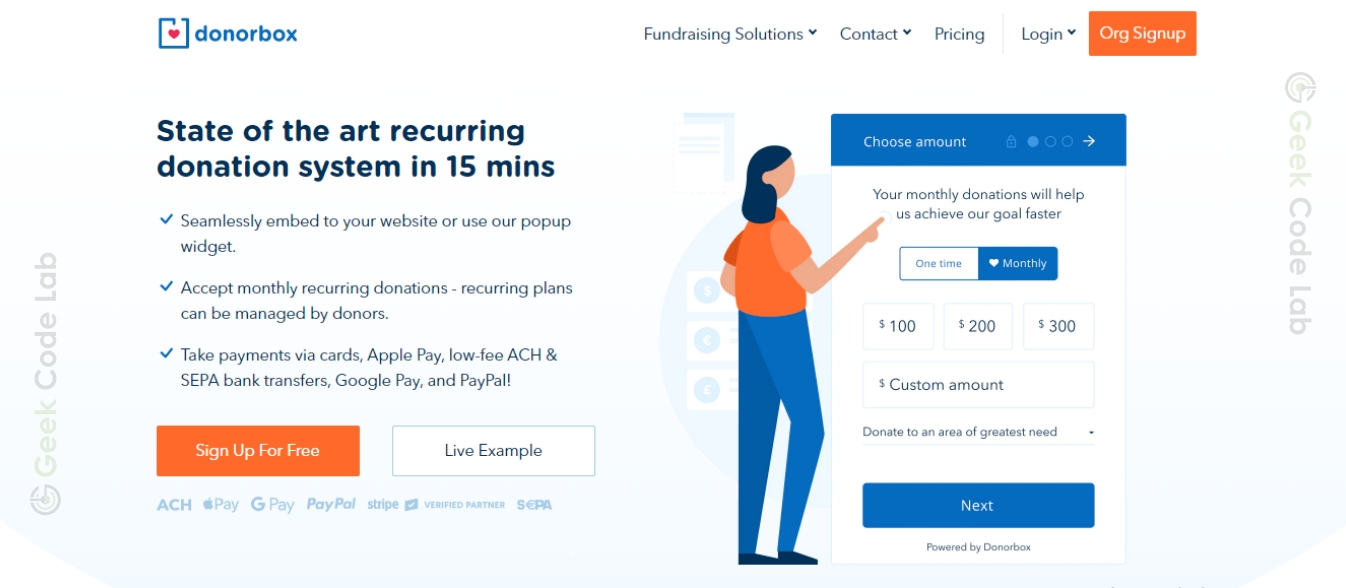 If you are making your first donation campaign, this plugin will be the best choice for your organization. This plugin has everything you need to set up and launch your first cost-effective campaign to get donations.
Donorbox has no initial setup cost, but it charges 1.5% platform fees. It means, on a single donation, you have to pay 1.5% fees.
Users can integrate third-party services, including MailChimp, Zapier, Salesforce, and others.
The available donation forms are fully customizable. You can change the colour, style, language, currency, schema, and many more.
The donor box provides login details so that the donor can monitor their transactions. The plugin detects donors' language. To reach out to the maximum audience. Users can set down regular donation amount options to pay faster.
Donorbox is very secure and keeps the donor information safe and encrypted. The payment processor directly transfers your donations to your accounts.
Key Features:
Support 20 currencies and 11 languages.
Allows donors to donate funds via text messages.
No migration and setup fees. Only 1.5% platform fees.
Easy and fast integration.
Support UPI and bank transfer.
Pros:
Easy to set up
Platform fees are cheaper than their competitors
Initial costs are zero. You have to pay a percentage of each sale(1.5%).
Cons:
Integration is limited.
If the donation amount is more, then monthly percentage fees will be huge. So the commission fees are more compared to the other options.
9. Green Donations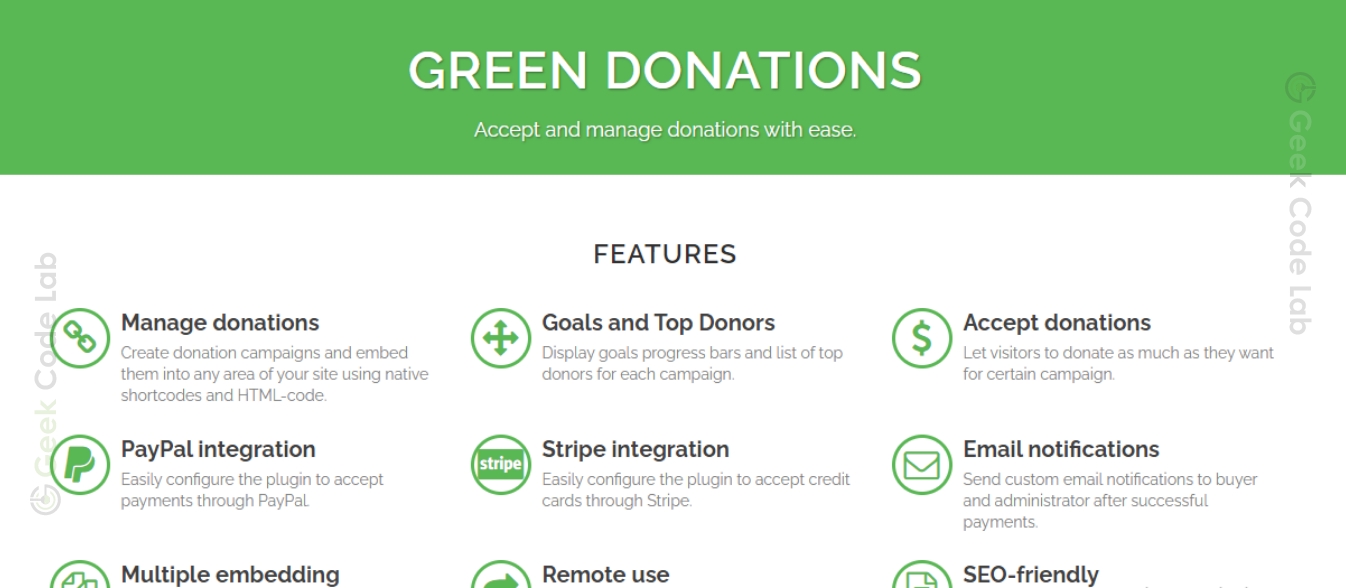 Green Donation is a wordpress plugin and helps you to accept and manage donations. You can also run campaigns through it.
In this tool, there is an email notification feature that is beneficial for admins and donors. It means donors will get an email notification once they have received the payment.
The key feature of this tool is its cost. This tool is available at a low price. You will get every element for just $19, making this tool affordable compared to its competitors. However, some useful features are missing that you have to buy additionally, but you can also manage in the basic version.
Key Features:
Display top donors.
Email notifications to donors and admin.
Multisite support
Create unlimited donation campaigns
Support PayPal and stripe
To incentivize donations by adding a goal progress bar.
Embedded forms easily via HTML, Shortcode, and widgets.
Pros:
No monthly fees and very affordable.
Almost every feature is included, no need to add-ons extras.
Cons:
It only supports two payment gateways called PayPal & strips.
No recurring donations.
No multi-language support.
How to Choose The Right Donation Plugins for you?
There are many WordPress plugins available for donation, but which one to choose it's a complicated process. Here are some of the critical things you need to consider before selecting any of the plugins.
List down the requirements and functionalities that you expect from your plugin. Make sure the plugin should have all the essential features that you need.
Pricing: Pricing is crucial when selecting the plugin, especially when you are a beginner and trying to learn things. In that case, you should go for the free one. Once you know how things work, you can look for the premium ones as per your requirements.
User-friendly: Many non-technical people will become a part of your organization. Therefore, any person can operate smoothly. So, you need to measure that your plugin should be user-friendly.
Customizable – Customization is the topmost priority for selecting anything like plugins, themes, etc. Because nothing is perfect, even if it matches your domain, your requirements might differ from theirs. That's why you should select only those who offer high customization.
Currencies and Languages – Only select those donation plugins that can accept donations in multiple currencies. And users have a right to choose their native language to communicate undoubtedly. Emotion is attached with the regional language, so if your plugin doesn't support that, It won't be that effective against the support of all languages and currencies.
So, choose your donation plugin wisely that can help you in the right direction. We believe that this blog helped you to select the right plugin for your nonprofit organization and campaign.