Do you Want to Add FAQ Schema in WordPress?
Do you want to enhance the Search Engine Visibility of your WordPress website and offer users valuable and accurate information directly in search results? If so, add FAQ schema to your Content/Blog can help you accomplish exactly that.
In this comprehensive guide, we will discuss what FAQ Schema is and provide a step-by-step process for add FAQ Schema to your WordPress website, even if you have no coding knowledge.
What is WordPress?
Before we are start to the details of add FAQ schema, let's talk about what is WordPress. WordPress is a Most Popular Content Management System (CMS) utilized by thousands of user worldwide. WordPress is growing increasingly popular due to its user-friendly interface, flexibility, and ability to build visually attractive websites without any coding knowledge.
Also Check, WordPress vs. Other CMS Platforms: Making the Right Choice
What is FAQ Schema?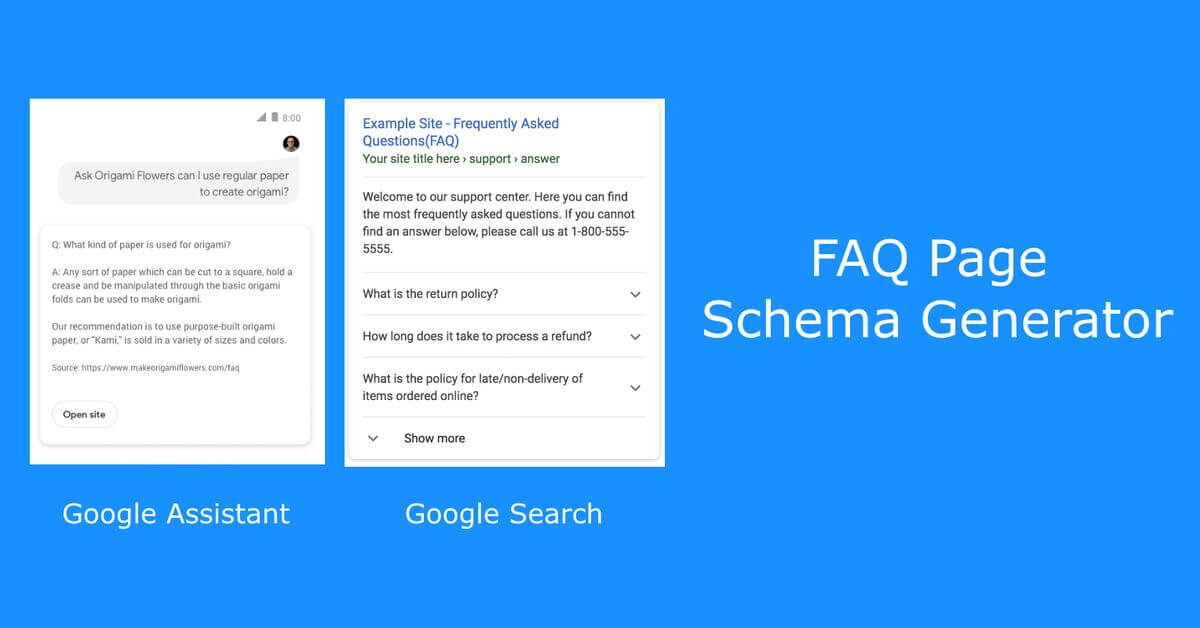 FAQ schema is a type of structured data markup, that provides search engines with information about frequently asked questions and their corresponding answers. When you implement FAQ schema on your website, search engines like Google can identify and display this information directly in search results. This enhanced visibility can help increase organic traffic, improve click-through rates, and establish your website as a reliable source of information.
How to Add FAQ Schema in WordPress Website?
Step 1: Install and Activate the Yoast SEO Plugin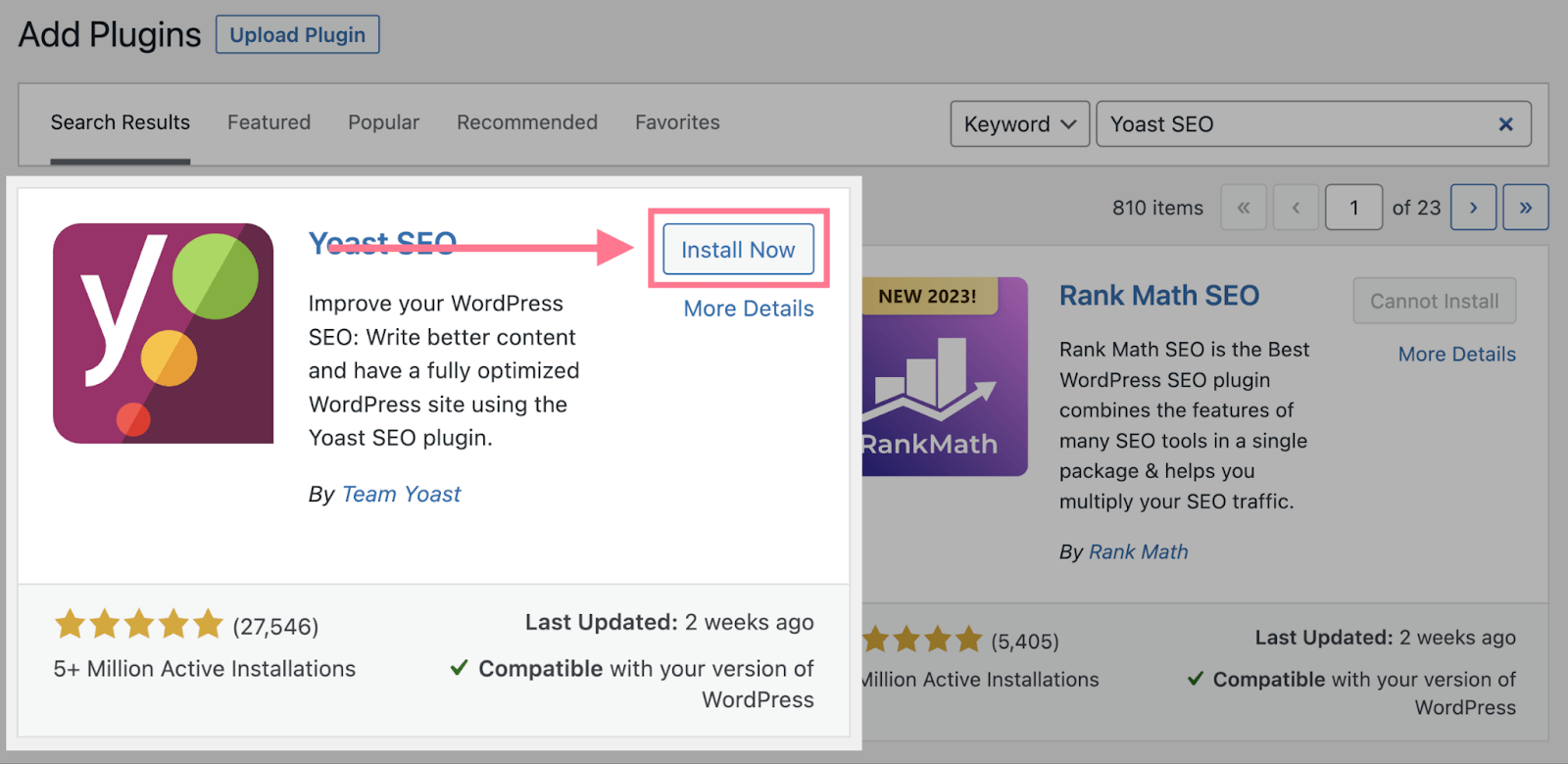 To add FAQ schema in WordPress, we'll be using the popular Yoast SEO plugin. Start by logging into your WordPress dashboard and navigating to "Plugins" -> "Add New." In the search bar, type "Yoast SEO" and click "Install Now" next to the Yoast SEO plugin. Once the installation is complete, click "Activate."
Step 2: Create an FAQ Section
Before implementing FAQ schema, you need to create an FAQ section on your website. Decide where you want to display the FAQs, such as a dedicated page, a sidebar widget, or within a blog post. For example, let's say you have an online store selling fitness equipment, and you want to add FAQs to the product pages. You can create a new section called "Frequently Asked Questions" on each relevant product page.
Also check – how to add WordPress Navigation Menu In Post and Pages?
Step 3: Add Questions and Answers
In the FAQ section you created, start adding relevant questions and their corresponding answers. Think about common inquiries customers might have about your products, services, or industry in general. Ensure that your answers are concise, clear, and provide valuable information. You can include real-life examples or address specific pain points to make your FAQs more engaging and relatable.
Step 4: Configure FAQ Schema with Yoast SEO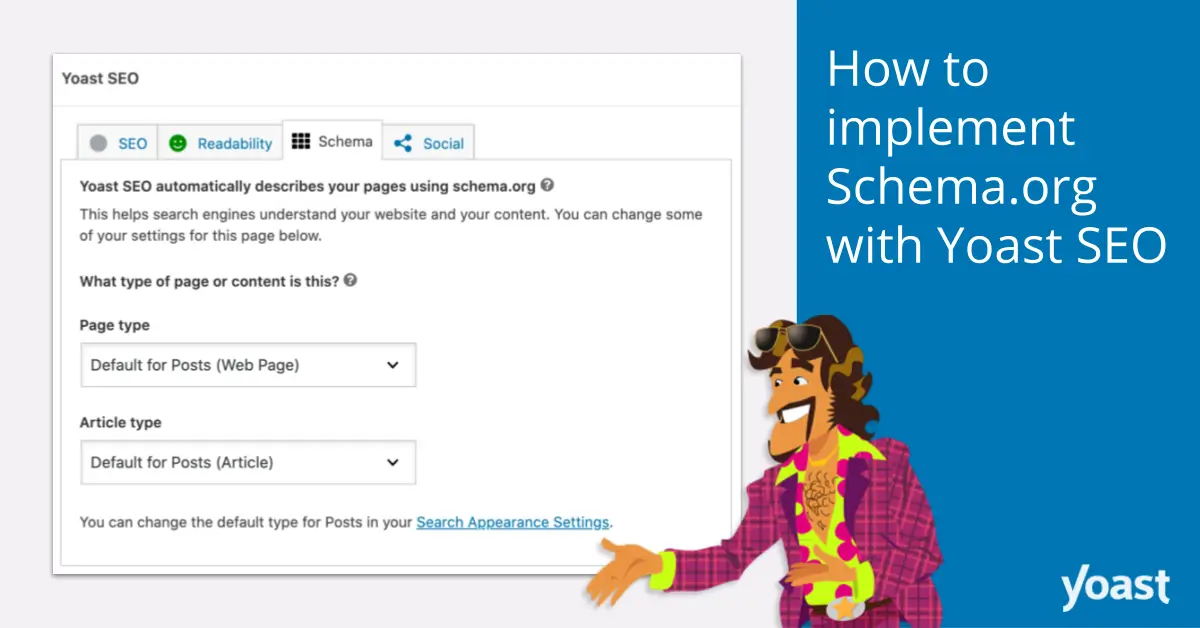 Now it's time to implement the FAQ schema using the Yoast SEO plugin. Edit the page or post where you've added the FAQ section and scroll down to the Yoast SEO box below the content editor. Click on the "Schema" tab, and then select the "FAQ" option from the dropdown menu.
Step 5: Add Questions and Answers to Schema Markup
In the Yoast SEO schema settings, you'll find an option to add questions and answers. Click on the "Add question" button, and a new field will appear. Enter the question in the "Question" field and the corresponding answer in the "Answer" field. Repeat this step for each question and answer pair in your FAQ section.
Step 6: Publish or Update the Page
After adding all your questions and answers to the schema markup, click "Publish" or "Update" to save the changes to your page. This will ensure that the FAQ schema is implemented and available for search engines to read.
Congratulations! You've successfully added FAQ schema to your WordPress website using the Yoast SEO plugin.
Latest article, 9 Free WordPress Plugins List
FAQs
Q1: Do I need coding knowledge to add FAQ schema in WordPress?
A: No, you don't need any coding knowledge. The Yoast SEO plugin simplifies the process by providing an intuitive interface to add FAQ schema to your content.
Q2: Will adding FAQ schema improve my website's search engine rankings?
A: While FAQ schema itself is not a direct ranking factor, it can enhance your website's visibility in search results. By providing concise and relevant answers directly in the search snippet, you can attract more clicks and increase organic traffic.
Q3: Can I add FAQ schema to existing content on my website?
A: Absolutely! You can go back to any relevant pages or posts on your WordPress website and add an FAQ section along with the schema markup. This way, you can take advantage of FAQ schema for both new and existing content.
With FAQ schema implemented on your WordPress website, you can stand out in search results and provide valuable information to users at a glance. This can help you establish authority in your niche and drive targeted traffic to your website. Take advantage of the Yoast SEO plugin's simplicity and start adding FAQ schema to your content today.