Do you want to create your email template more attractive and much prettier? Do you want to use a professional and luxurious template for email marketing? So, first of all, let me give you a short information on what really is Email marketing.
What is Email Marketing?
Email marketing is a direct marketing channel that lets businesses share new products, sales, and updates with customers on their contact lists.
Email marketing is, you can aware the customer who is on your list, about your new product, some new updates, and any live sales from your businesses via emails. In other words, Email marketing is a custom mail to provoke the user to buy a product or a service. Simply, you can call that you're spreading your ad brochures for your products online.
What are Email Marketing Templates?
An email marketing templates are pre-made email's message body or layout, that has some content like images and text. Without wasting a time creating email templates, you can use pre-made free email marketing templates for your marketing and branding of your product. These pro-level designed email templates improve your branding of a product or a service. You can also maintain your branding while using these templates.
Email marketing templates are saving your time in sending emails because all custom templates are used images, HTML code, and some designing entities. This is the main benefit that users can take from these custom email marketing templates. So who uses this email template can save time and productivity can increase and users can gain more income.
List of Free Email Marketing Tools
In the market, there are lots of tools that are lives in the present time. Now let's have a look at some free email marketing template tools. Before you read this article note that these tools are the best free email marketing tools based on my research. I advise you that before using any of this first do some self-research or talk to an expert.
Sendinblue
MailJet
Zoho Campaigns
Omnisend
Moosend
1. Sendinblue
Packages:
Free – Send up to 300/day
Lite – From $25/month for 10k subscribers and up to $99/month for 100k subscribers
Premium – From $65/month for 20k subscribers and up to $599/month for 1 million subscribers
Enterprise – more than 1000k subscribers in custom pricing and supports
Sendinblue is one of the popular plugins used for email marketing templates for digital marketing purposes. Sendinblue offers you more than 60+ creative and perfectly responsive email marketing templates. You can also modify email marketing templates as per your need without harming the branding. Users don't need any CSS or HTML knowledge to modify the email templates. Sendinblue provides the drag-and-drop functionality for modifying or adding new elements.
Features are provided by Sendinblue
Email Marketing
SMS Marketing
Facebook Ads
Marketing Automation
Landing Pages
Transactional Email
Chat
Shared Inbox
CRM
Segmentation
Signup Forms
Reporting
Pros of the Sendinblue
Sendinblue can deliver time-sensitive information real quick
Advanced automation for email marketing
Can track all customer interactions in one place
Cons of the Sendinblue
Sometimes the response can be slow
Bad deliverability rate
In the free plugin, limited features are given
Drag-and-drop functionality is glitchy
Also check – BEST CONTACT FORM 7 EMAIL VERIFICATION PLUGIN FOR WORDPRESS
2. MailJet

Packages:
Free – Send up to 200/day
Essential – $15/month
Premium – $25/month
Custom – Custom pricing and supports
Mailjet provides an email marketing platform with massive tools for marketers and developers who want to do email marketing to increase sales and fulfill targets. Here 50+ collections of email templates are available to enhance your email body with creative and good-looking templates.
Did you know the good thing about Mialjet, they provide a very simple drag-n-drop builder for modifying and adding new pieces of stuff. Options are given like an email API or configuring your SMTP for sending mails. There are 5 theme-based email marketing template categories and also lots of designs with different layouts.
These are theme-based email marketing template categories
eCommerce
Sports
Events
Newsletters
Travel
MailJet is quite popular in the email marketing industry, because of its bunches of features. They are giving more features but also asking at a little high price. Also, they give lots of free templates but with their branding logo.
Features are provided by MailJet
WYSIWYG email editor
Dynamic content
A/B testing
Mobile Optimization
Email deliverability reporting
Segmentation
Marketing automation
A/X Testing
Campaign Comparison
Image Library
Multi-user Accounts
Email API and SMTP Relay
Online support
Real-Time Monitoring
MJML
Pros of the Mailjet
24/7/365 Support
Dedicated Technical Account Manager
Advanced platform & 3rd party integration guidance
Custom number of users & advanced permissions
Custom number of email address verifications
Cons of the Mailjet
Templates are with Mailjet branding logo in the Free plan
Plan pricing
Free version with very limited features
Not for the beginners
3. Zoho Campaigns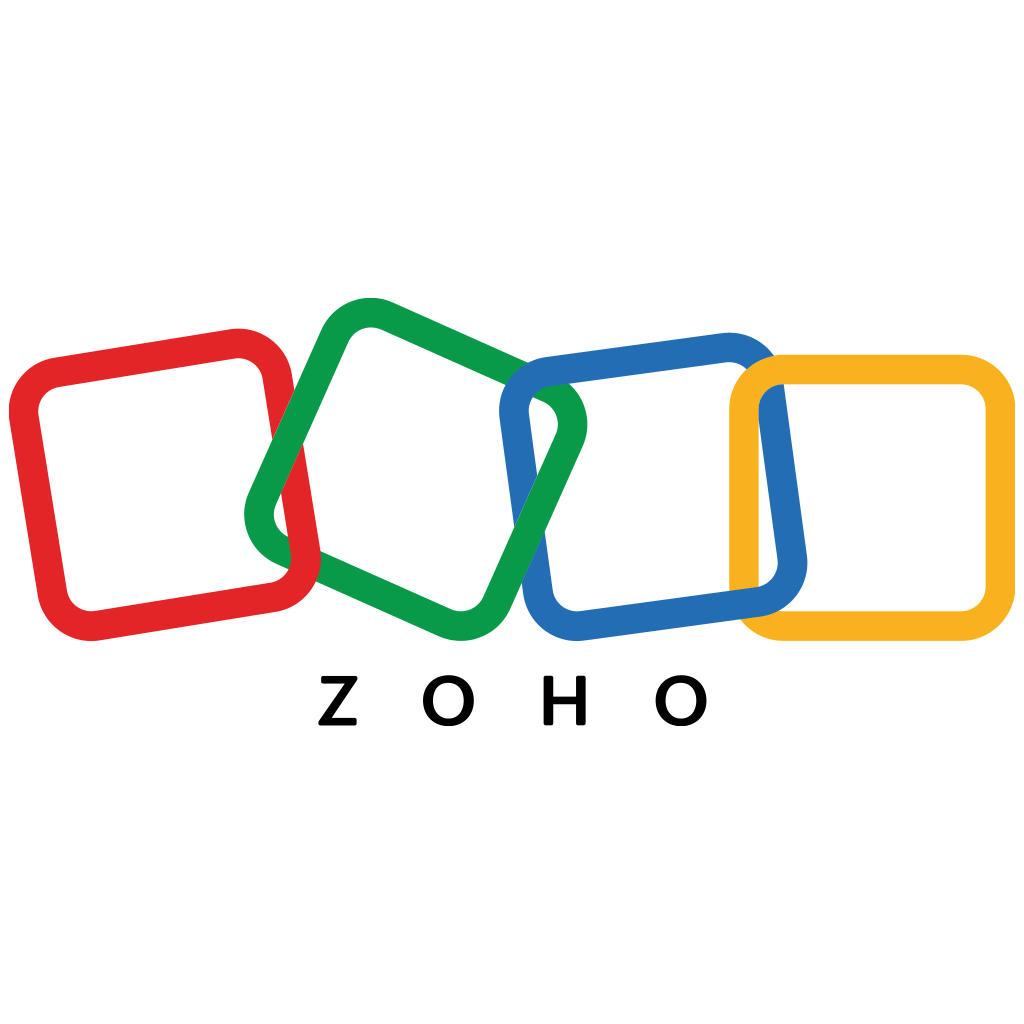 Packages:
For Business
Forever free – $0/month with 6,000 emails/month to 2,000 contacts
Standard – $1.08/month
Professional – $3.25/month
For Agencies
Agency plan – $439.63/year
Zoho Campaigns is a very popular CRM platform right now. It provides lots of useful facilities for every component of the business. Zoho presents marketing, sales, finance tools, and team management. Our main focusable thing is Email marketing, they also give bunches of templates with highly creative designs.
Zoho introduced a gigantic collection of email marketing templates, it has more than 190+ email templates with amazing categories like:
Business emails
Seasons emails
COVID-19 emails
Birthday emails
Thank you emails
Welcome emails
Christmas emails
Holiday emails
New Year emails
Thanksgiving emails
Options for the campaign is given extra feature. Zoho gives you the campaign freely for some limited time with limited numbers of emails, you must try once. The Zoho campaign can definitely gain for your business.
Features are provided by the Zoho Campaigns
Signup and popup forms
Advanced email templates
Advanced email schedule
Reports and analytics
Compliance check
Drag-and-drop workflow automation
Unlimited emails
Dynamic content
A/B Testing
Advanced segmentation
Campaign managerial approval
Autoresponders
Agency console
License sharing
Client invite
Content sharing
Pros of the Zoho Campaigns
Provides lots of good features
Quite an easy customization custom templates
E-mail marketing analytics
Faster response
Cons of the Zoho Campaigns
Little hard to understand for beginners
API connections
UI is a little difficult
4. Omnisend

Packages:
Free Plan – Up to 250 contacts
Standard Plan – $16/month
Pro Plan – $59/month
Omnisend as the name it has also given a facility like that. You can find most of the email marketing-related facilities in Omnisend. If you had a low-level industry or organization, you're in a good place because Omnisend gives some free email marketing templates with their free plan. You wonder after knowing that Omnisend has the ability to save time for you.
The reason is they provide the best quality templates with the drag-and-drop editor. So using this you can create a specific campaign for your business with your branding. So you can say that Omnisend is all at one email marketing automation.
Features provided by the Omnisend
Segmentation
Social MarketingA/B Testing
Analytics/ROI Tracking
Customizable CTAs
Dynamic Content
Landing Pages/Web Forms
Sales Intelligence
Website Visitor Tracking
Drip Campaigns
Pros of the Omnisend
Options SMS marketing integration
Tool Contact sync for ads
eCommerce integrations
Cons of the Omnisend
campaigns are not put limits on RSS feature blog connectivity
Sometimes the response is a little slow
Unlimited emails are in the Pro plan
5. Moosend.

Package:
Free Plan – 30 day
Premium Plan – $9/month for 3,000 contacts
Enterprise Plan – Custom price
I can say that Moosend is one of the best cost-effective email marketing automation tools. You may say that at minimal cost users can get tons of features. Automation in email marketing is repeatedly provided, and may good choice. Moosend is currently growing and it builds stronger pillars day by day.
The big brand Domino's also using the services of Moosend, not only single Domino's but also some known names you may hear. It's come with 70+ gorgeous email marketing templates and also with lots of varieties. You can use the Moosend to add a landing page and subscription forms.
All categories are listed below:
Abandoned Cart Emails
Accommodation
Real estate
Blog
Wedding
Christmas
eCommerce
Food
Clothing
Invitation
Features provided by the Moosend
Unlimited Emails
Automation Workflows
Landing Page / Form
SMTP Server
Account Manager
 Priority Support
 SSO & SAML
 Dedicated IP
Pros of the Moosend
Moosend Promotes the business opportunities
Helpful in the atomization
Trace the business development
Real-time analytics
Scheduling campaigns
Cons of the Moosend
Due to its diversity, is difficult to understand
No reports for sent mails
Limited features in the free plan
Summary
Email marketing is the most important task to do when it comes to online marketing. This is the most used strategy nowadays. When we talk about our business it's more important and must need to verify all the things before you use any tools or plugins. I also recommend you verify the latest prices, plans, and all other used functionality that are mentioned in the above article.
Did this article use full to you? Are you want to read more articles like this? Then come on, follow my lead, you can see lots of useful articles on Geek Code Lab.