Do you need a virtual WooCommerce Stock Manager for your online store? And work is WooCommerce manage stock for your store. Which, can manage day-to-day stock by itself without your interaction. Then WooCommerce Schedule Stock Manager is the best virtual WooCommerce Stock Manager for your store. You need to just install and activate the plugin in your WordPress admin. That's it you're ready to go.
What is WooCommerce Stock Manager?
WooCommerce schedule stock manager is the automatic WordPress inventory plugin for WooCommerce or you can say WooCommerce stock management plugin. Which can help you to manage your WordPress inventory on a daily, weekly, yearly, hourly, and minute-by-minute basis.
You don't need to pay a lot of attention to your WooCommerce inventory, so you can contribute your extra remaining time to grow your business in other aspects. Both simple and variation products can be easily managed using this WordPress inventory plugin. Admin can manage the WooCommercre stock quantity for every product.
Why use this WooCommerce Stock Manager plugin?
WooCommerce schedule stock manager is easy and simple to implement. You can set up all your needed criteria and that's it. You don't need to watch all the time at your WooCommerce inventory and add or update the stock. A sweet and quick option is you buy a WooCommerce Stock Manager for WordPress inventory management. And that's what this plugin does. WooCommerce Schedule Stock Manager plugin adds or updates the stock on your scheduled time, and manually Enable and Disable.
What are the Benefits of WooCommerce stock manager?
On WordPress, this plugin has two versions one is free and the other is pro. Both of these versions have their benefits. A free version of the plugins has also a good amount of quality features. These features include some highly paid features of other paid plugins, here you get them free. Now comes the pro plugin, as you pay for something, you become a special user. So once you buy this pro plugin you get the next-level features and whenever you have a query or issue your priority is in the first place. You get timely support 24/7 and regular updates.
Features of this ultimate WooCommerce Stock Manager!
Free Version
Users can set schedules to add stock quantity to their WooCommerce inventory at a specific time.
Options to schedule stock for simple and variation, for both types of products.
Ability to create scheduled stock for each variation of a variable product.
Schedule stock options: every minute, hourly, daily, twice a day, weekly, monthly, twice a month, yearly.
Manually users can enable and disable scheduled stock for the product.
Pro Version
Ability to add and update the stock quantity at a specific time.
Users can set the scheduled time on the custom date.
Options for modifying the dates and times of scheduled stock.
A custom date option is available for the schedule in both simple and variation products.
Users can get timely 24/7 customer support.
Regular updates for the plugin and well documented.
How to set up the WooCommerce stock manager?
After activation goes to the edit product page, here at the product data meta box go to the inventory tab. Here are the all settings available for scheduling the stock for the product. Check out all the steps given below.
Step 1: Enable the Manage Stock.
Users need to enable the Manage Stock option for the product. It's compulsory to apply a scheduled stock manager to your WordPress inventory management.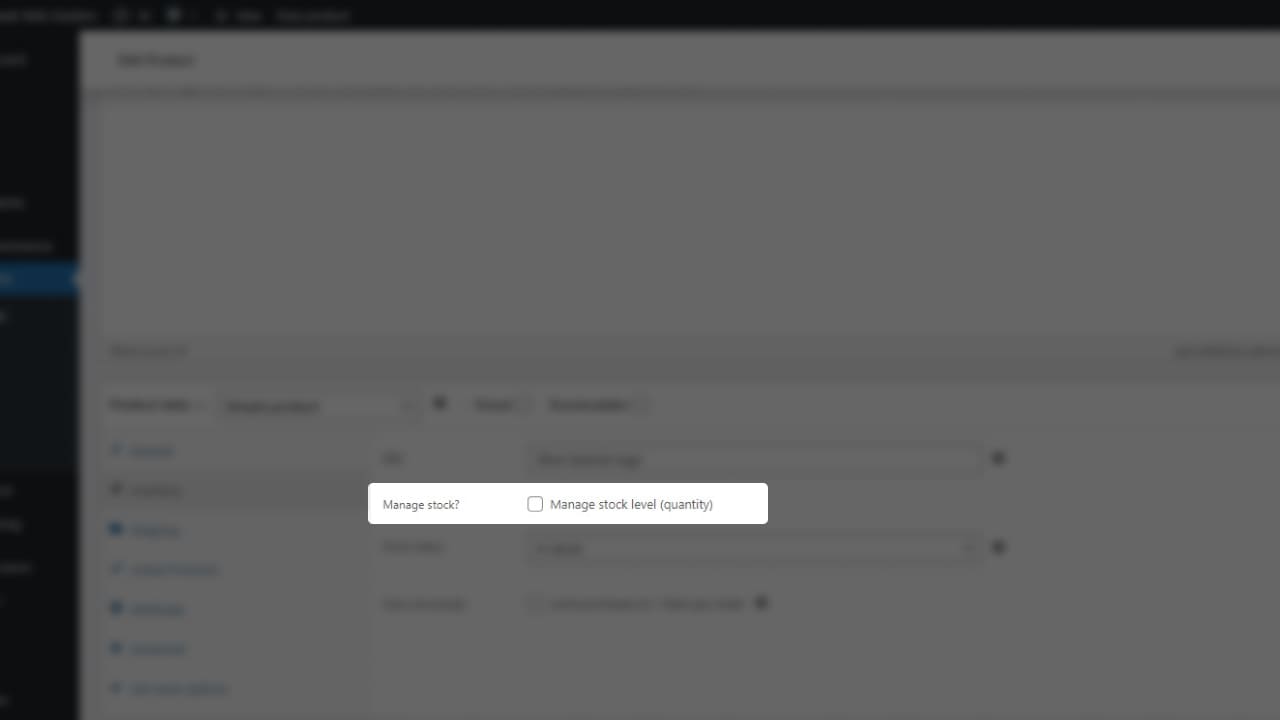 Step 2: Enable the Schedule Stock Manage.
Once you enable the Schedule stock manage option you can see the settings are showing for schedule stock.
Step 3: Select the Schedule Type.
Users can choose the schedule type means what specific time they want to add or update the stock for the WooCommerce inventory.
There are other options like Every Minute, Hourly, Twice Daily (Every 12 Hours), Daily (Every 24 Hours), Every Two Days (Every 48 Hours), Once Weekly (Every 7 Days), Twice Monthly (Every 15 Days), Monthly (Every 30 Days), Yearly (Every 365 Days), and last but not the least Custom Date (Custom Date and Time).
The Custom Date option is only available in the pro version of the WooCommerce Schedule Stock Manager.
Step 4: Choose the Schedule Quantity Type.
Here users need to select the action which is performed on the stock. Either it adds or updates the quantity in stock. The update quantity option is only available in the pro version of WooCommerce Stock Manager.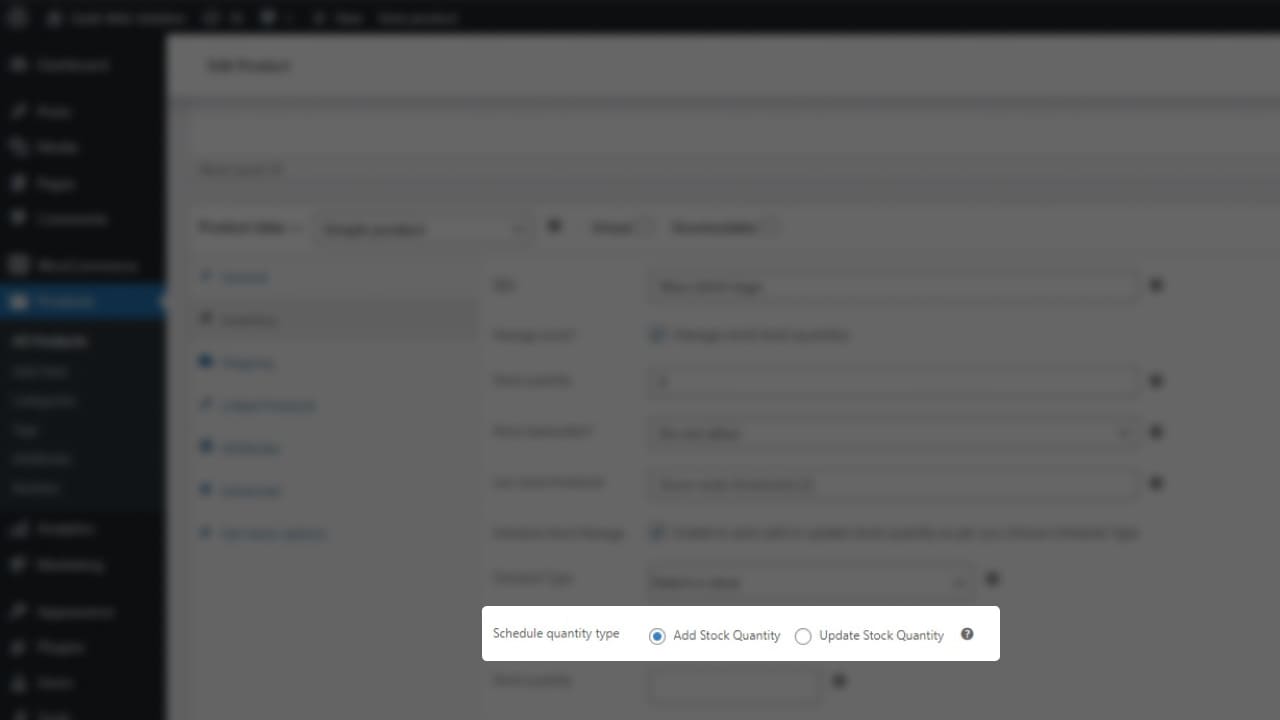 Step 5: Enter the Quantity for WooCommerce Stock Management.
Now enter the amount for adding or updating the product's stock quantity.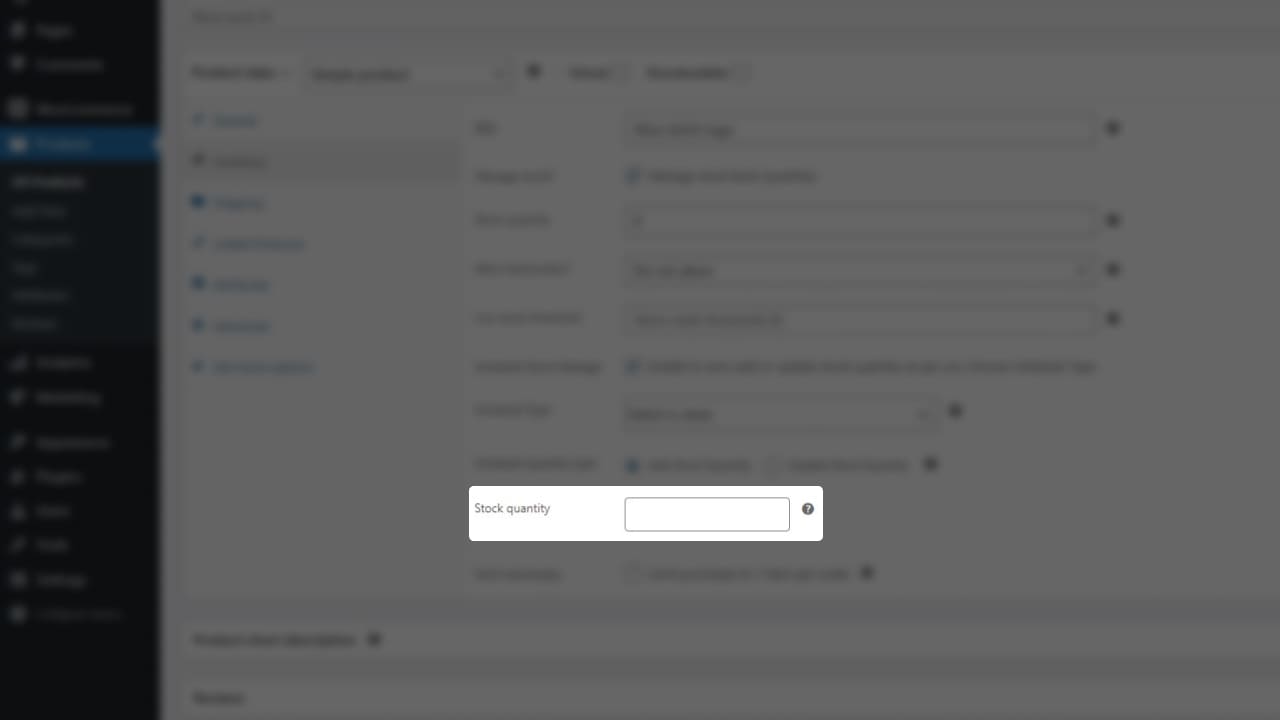 Conclusions
Here you see all the settings for the WooCommerce Stock Manager for both the free and pro version. All settings are not complex and easy to implement. So you all know about the plugin, in my opinion, this is the best way to automate the WooCommerce stock for your WordPress inventory management. The WooCommerce Stock Manager Pro is $14 only. This WordPress inventory management plugin is with less price and gets more features. But if you still need to confirm and check you can try our free plugin.
At last, if you like our plugin then please buy the pro version of the plugin, or you can visit the Geek Code Lab for our other products like WordPress and WooCommerce plugins, HTML themes, Graphic templates, Creative logos, etc. If you want to guest posting then feel free to contact us at [email protected]. Also, you can check our socials on Facebook, Instagram, and LinkedIn.