Introduction
Do you want to learn about the impacts of AI on Cyber Security? If so, AI has both positive and negative effects on cybersecurity. In this blog, we will delve into a discussion about both sides. So, stay tuned to explore the impacts of AI on Cyber Security. First, let's understand what AI is and how it operates.
What is AI?
AI stands for Artificial Intelligence, which is capable of emulating human decision-making. In essence, it mimics human intelligence processes using machines and computers. AI tools are designed to simulate human thinking and provide responses that resemble human-like behavior. With its wealth of information, AI has become a valuable resource for individuals, leading to increased reliance on various AI tools. Moreover, AI has also impacted cybersecurity, a topic we will explore in this blog. However, before diving into that, let's first establish what cybersecurity entails.
What is Cyber Security?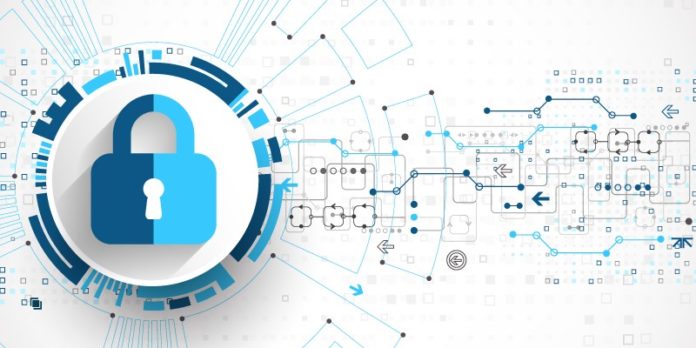 Cyber Security involves implementing measures to safeguard your website against various cyber threats such as malware, ransomware, and other malicious attacks. It is crucial to remain vigilant and knowledgeable about how your website can be targeted. There are specific security measures you should take to ensure your website's protection. If you want to learn about the cybersecurity measures necessary to defend your website from cyber-attacks, I encourage you to read the blog using the provided link. This comprehensive blog covers everything you need to know about cyber security. Please take a moment to explore its contents and gain valuable insights.
Related Blog: 7 Cyber Security Measures to Protect Your Website
Now that we have a clear understanding of what AI and Cyber Security are let's explore the impacts of AI on Cyber Security. In this section, we will first examine the positive effects of AI on Cyber Security.
Positive and Negative Impacts of AI on Cyber Security.
Positive Impacts of AI on Cyber Security.
These are just a few examples of how AI positively contributes to Cyber Security.
1. Vulnerability Management.
Traditional vulnerability assessment methods often face challenges in identifying new vulnerabilities, as they typically rely on users discovering and exploiting them first. This can result in wasted time and increased risk. However, with the implementation of AI techniques such as User and Behavioral Analytics (UBEA), AI can analyze user account behavior. This proactive approach allows AI to detect vulnerabilities in advance, enabling easier management and mitigating potential risks.
2. Network Security.
The automation of security policy creation and the provision of network topology insights have revolutionized network security through the application of AI. Organizations can establish robust security policies and efficiently group workloads, reducing the need for manual labor. AI enables advanced threat detection, anomaly identification, automated incident response, user behavior analytics, and continuous monitoring, all of which enhance network security by proactively mitigating threats in real-time.
3. It can Identify Threats Easily.
AI tools have the capability to detect and identify threats before hackers target your website. In traditional approaches, necessary actions are often taken after a cyber attack occurs, with no guarantee of full recovery for the website. However, by leveraging AI, you can receive advanced alerts that enable proactive measures to protect your website from cyber attacks, significantly enhancing your website's security.
4. It Goes Deep into The Data.
AI employs deep analysis of data, allowing for rapid identification of issues within your website. Typically, delving deep into data can be a challenging and time-consuming task. However, AI tools excel at swiftly processing and analyzing data, enabling quick identification and analysis of errors.
Now that we have explored the positive impacts of AI on Cyber Security, let's shift our focus to the negative effects that AI on Cyber Security.
Negative Impacts of AI on Cyber Security.
Here are some of the negative impacts that AI on Cyber Security.
1. AI is Used by Hackers Too.
It is crucial to acknowledge that hackers are leveraging AI to develop sophisticated cyberattacks, just as businesses and cybersecurity professionals are utilizing AI technologies to enhance their threat detection capabilities. Hackers can exploit AI-based cybersecurity defenses by employing adversarial AI to deceive machine learning models with false or misleading data.
Moreover, novel AI techniques may pose risks to facial recognition technology, potentially leading to fraudulent activities. Sustained updates and investments are necessary to maintain the effectiveness of AI-based cybersecurity in identifying and mitigating emerging threats, ensuring proactive measures against AI-driven attacks.
2. Very Expensive.
Given that AI in cybersecurity is still in its early stages, smaller businesses may not perceive the expenditure associated with designing and implementing AI-based solutions as immediately beneficial. The development and maintenance of such cybersecurity systems typically require significant short-term investments and resource allocation, making them more feasible for medium-sized to large-scale businesses. However, in the long run, the demand for professionals skilled in artificial intelligence may outpace the available supply, potentially creating a shortage of AI expertise in the cybersecurity industry.
3. Neural Fuzzing.
Neural fuzzing, a powerful technique that combines AI and fuzzing, has emerged as an effective tool for identifying vulnerabilities in software. By leveraging AI algorithms, neural fuzzing systematically tests vast amounts of random input data to uncover potential flaws. It is essential to recognize that both software developers and malicious hackers can utilize this approach for various purposes.
While malicious hackers may exploit neural fuzzing to gather information and exploit weaknesses, companies like Microsoft have harnessed its potential to enhance software security. Microsoft has successfully strengthened its codebase by leveraging neural fuzzing, making it more resilient to attacks and bolstering overall security measures.
4. You can't rely on AI Technology.
While AI tools hold promise in enhancing cybersecurity, it is important to exercise caution and not solely rely on them due to their novelty and ongoing development. There is a possibility of receiving incorrect information from AI tools, which can potentially lead to future complications. Therefore, it is advisable not to rely solely on any AI tool and to independently verify and double-check processes to ensure accuracy and mitigate potential risks.
Conclusion
In conclusion, this blog delved into the positive and negative impacts of AI on Cyber Security. While AI possesses the potential to efficiently address various cybersecurity measures, it is crucial to acknowledge that complete reliance on AI is not advisable due to its inherent nature as 'Artificial Intelligence.'
Hopefully, this blog has clarified any doubts or questions you may have had on this subject. For further information, feel free to visit the Geek Code Lab Website, where you can explore helpful plugins, aesthetic HTML Templates, Creative Logos, and other informative blogs.