WordPress vs. Other CMS Platforms
Welcome to our comprehensive guide, WordPress vs. Other CMS Platforms. In this article, we'll explore the features, benefits, and considerations to help you decide which CMS is the best fit for your website.
Understanding CMS Platforms
Content Management Systems (CMS) are software applications that enable users to create, manage, and modify digital content without extensive technical knowledge. They provide a user-friendly interface and a set of tools to streamline website management. While WordPress is the most popular CMS platform, there are other options available as well.
Key Features of WordPress
WordPress is renowned for its extensive range of features, making it a popular choice for individuals and businesses alike. Here are some key features of WordPress:
1. User-Friendly Interface:
WordPress offers a user-friendly dashboard that allows even beginners to easily navigate and manage their websites.
2. Extensive Plugin Library:
With thousands of plugins available, WordPress allows you to add functionality to your website with ease. Whether you need a contact form, social media integration, or search engine optimization tools, there's likely a plugin for it.
3. Customization Options:
WordPress provides a wide range of themes and templates, allowing you to customize the appearance of your website according to your preferences. You can also modify the underlying code for more advanced customization.
4. SEO-Friendly:
WordPress has built-in features and plugins that help optimize your website for search engines, improving your chances of ranking higher in search results.
A Complete Guide:- The Latest Version Of WordPress And How To Upgrade It
Exploring Other CMS Options
While WordPress is a popular choice, it's essential to explore other CMS platforms to determine which one aligns best with your needs. Some notable alternatives include Joomla, Drupal, Magento, Shopify, and Wix. Each platform has its strengths and weaknesses, so it's crucial to evaluate them based on factors such as scalability, customization options, community support, and industry-specific features.
1. Comparing Flexibility and Customization
WordPress offers excellent flexibility and customization options. However, platforms like Joomla and Drupal also provide robust customization capabilities, making them suitable for more complex and enterprise-level websites. On the other hand, Shopify and Wix focus more on simplicity and ease of use, making them ideal for smaller businesses or individuals with limited technical expertise.
2. User-Friendliness and Ease of Use
WordPress is known for its user-friendly interface, making it accessible to beginners and experienced users alike. It offers a straightforward content editing experience and a vast community that provides support and resources. However, platforms like Shopify and Wix prioritize ease of use, providing intuitive drag-and-drop builders and pre-designed templates, making them suitable for users with minimal technical skills.
3. Considerations for Scalability and Growth
When choosing a CMS platform, it's crucial to consider scalability and future growth. WordPress is highly scalable and can handle large volumes of content and high website traffic. It also has a robust ecosystem of developers and agencies that can assist with scaling your website. Platforms like Shopify and Magento offer specialized e-commerce features, making them suitable for businesses primarily focused on online selling.
WordPress vs. Other CMS Platforms: Pros and Cons
Here are some pros and cons of WordPress and other CMS platforms: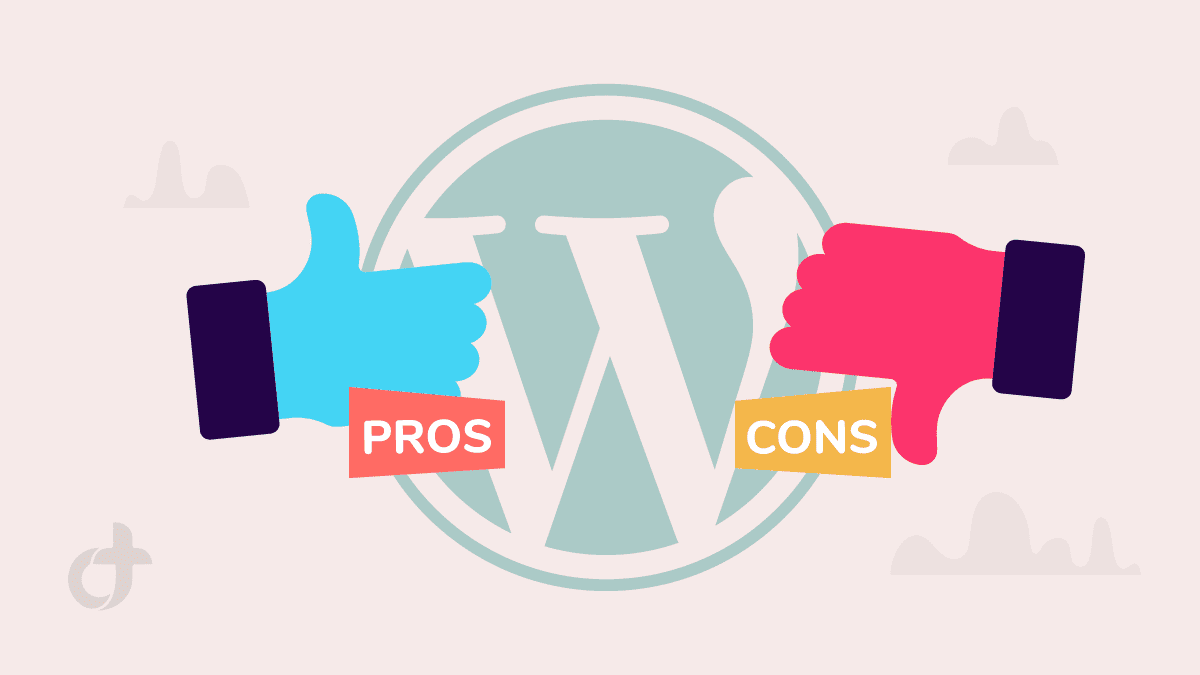 WordPress Pros:
User-friendly interface
Extensive plugin library
Large community support
Highly customizable
WordPress Cons:
Requires regular updates and maintenance
Can be susceptible to security vulnerabilities if not properly managed
Other CMS Platforms Pros:
Specialized features for specific industries or website types
Some platforms offer all-in-one solutions, including hosting and security
Easier learning curve for beginners
Other CMS Platforms Cons:
Limited customization options compared to WordPress
Smaller community support compared to WordPress
Making an Informed Decision
To make an informed decision, consider the following steps:
Identify your website's goals and requirements.
Evaluate the features and capabilities of different CMS platforms.
Consider scalability, customization, ease of use, and community support.
Explore industry-specific features if applicable.
Take advantage of free trials or demos to test the platforms.
Seek feedback from others who have used the platforms.
Consider the long-term maintenance and support required.
Conclusion
In conclusion, the choice between WordPress and other CMS platforms depends on your specific needs and preferences. Consider the key factors we've discussed in this article to make an informed decision that aligns with your website goals and future growth.
Related Blog: Best WordPress Donation Plugin
FAQs with Answers
Q1: Is WordPress the only CMS platform available?
A: No, there are various CMS platforms available, each with its strengths and weaknesses.
Q2: What makes WordPress stand out from other CMS options?
A: WordPress is known for its user-friendly interface, extensive plugin library, and vast community support.
Q3: Are other CMS platforms more suitable for specific types of websites?
A: Yes, certain CMS platforms may offer specialized features tailored to specific industries or website types.
Q4: Can I migrate my website from one CMS platform to another?
A: Yes, it is possible to migrate your website from one CMS platform to another, although it may require some effort and technical expertise.
Q5: Which CMS platform is better for e-commerce websites?
A: Both WordPress with Woo Commerce and other CMS platforms like Shopify or Magento offer robust e-commerce functionalities. The choice depends on your specific requirements and preferences.